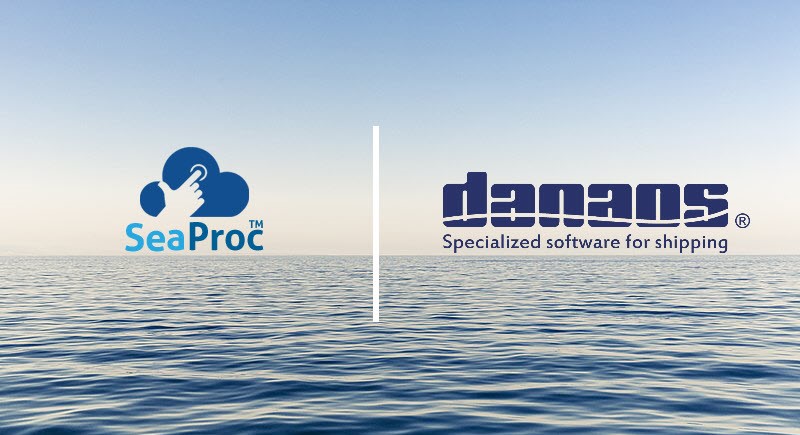 DANAOS and iMarine Software Announce Partnership through DANAOS Web Enterprise Suite and SeaProc eProcurement Integration
New York, USA – March 1, 2019
DANAOS has partnered with iMarine Software, fully integrating the SeaProc eProcurement platform into their system. DANAOS Web Enterprise Suite is a web-enabled maritime software suite that automates all the daily functions of any shipping company. Combining comprehensive maritime domain knowledge with advanced technology expertise, DANAOS provides maritime software for the ship owner, ship manager, broker, operator, charterer or accountant. DANAOS' web-enabled software solutions encompass the full spectrum of the shipping industry's processes, addressing all daily challenges, either as stand-alone applications or as scalable, agile, secure and fully integrated modules, accessed from everywhere, anytime. Through seamless integration into the cloud-based SeaProc platform, DANAOS further enhances performance by drawing on SeaProc's easy-to-use, full featured and cost-effective solution.
Sending Requests for Quotations, receiving Quotes, transmitting Purchase Orders and processing Invoices are made easier by DANAOS' integration into SeaProc by handling all transactions internally. SeaProc also provides inventory, logistics and contract management, reporting and documentation for unprecedented accuracy, speed and enhanced reliability.
SeaProc is a source-to-receive cloud procurement solution powered by Amazon Web Services. SeaProc connects ship operators with over 50,000 vendors globally and provides a unified platform for managing and monitoring technical trading, contract management, e-invoicing, logistics, business reporting and trading rule management in a scalable and secure environment. The service is backed by a 24/7 support hub that monitors trading and assists users based on urgent response time policy. SeaProc maintains offices in New York (HQ), Istanbul, Rabat, Hamburg, Singapore and Manila.
For further information about the Danaos Web Enterprise suite, please contact Contact@danaos.gr.

For further information about SeaProc and iMarine Software, please contact Sales@seaproc.com.
Want to learn more about SeaProc?
Get a full tour and live demo of SeaProc to find out how it can help your business - whether you're a Ship owner or a Parts Supplier.
Sign up for a free demo