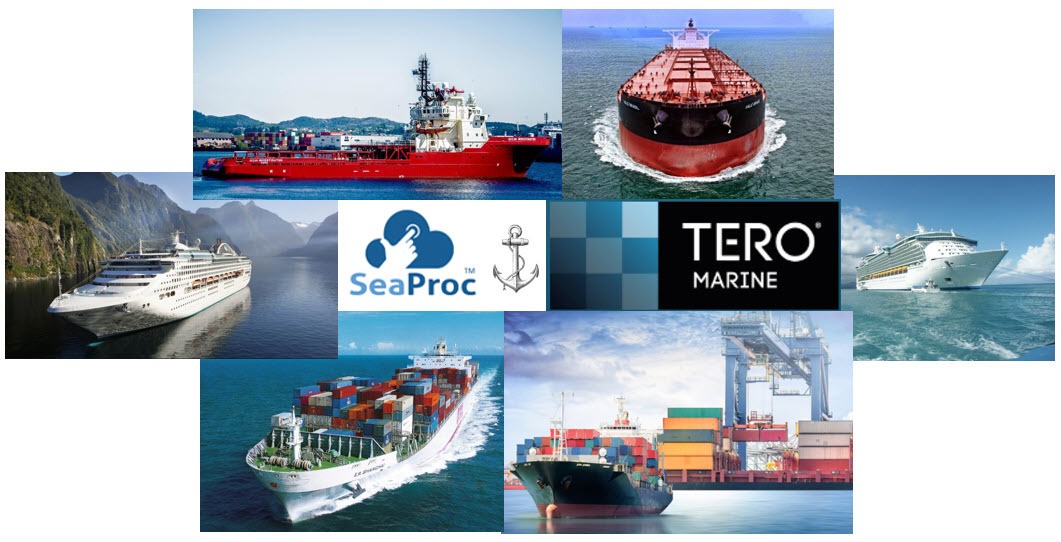 SeaProc and Tero Marine Forge Synergy for a More Powerful Procurement Experience
New York - June 19, 2018 – SeaProc and Tero Marine, one of the leading developers of marine information systems and iMarine Software, announced a partnership to allow their clients to connect directly with suppliers for a more powerful procurement experience.
Tero Marine's TM Master is now merged via an interface to iMarine's Seaproc e-procurement hub for seamless connectivity with more than 50,000 global maritime vendors. This connection will link both platforms to provide significant transaction efficiencies for the marine supply chain.
TM Master is a fully integrated marine information system, comprising modules for planned maintenance, procurement, crew management and quality assurance which helps increase operational efficiency, control and safety while remaining one of the most user-friendly fleet management system on the market.
About Tero Marine
Tero Marine has been in the shipping business for over 30 years, and their expansive customer portfolio includes SolstadFarstad, Knutsen OAS Shipping, EMAS, Eidesvik AS, Gulf Offshore Norge AS, Subsea 7, DOF Management, Bibby Offshore.
For more information about Tero Marine, please visit: https://www.teromarine.com
About iMarine Software Ltd.
iMarine Software developed and manages SeaProc, a comprehensive cloud-based e-commerce solution that is firmly established in the maritime sector. SeaProc connects ship operators with over 50,000 vendors globally and provides a unified platform for managing and monitoring all supply chain transactions in a scalable and secure environment hosted by Amazon Web Services. Services include technical trading, contract management, e-invoicing, logistics, business reporting and trading rule management. iMarine Software is based in New York, USA with regional offices in Hamburg and Manila.

For further information about SeaProc and iMarine, please contact
Sales@iMarineSoftware.com
iMarine Software
75 South Broadway
White Plains, NY 10601 USA
http://www.imarinesoftware.com
Want to learn more about SeaProc?
Get a full tour and live demo of SeaProc to find out how it can help your business - whether you're a Ship owner or a Parts Supplier.
Sign up for a free demo